About Condo Hotel Center
A Division of Global Real Estate, LLC.

Licensed Real Estate Brokers, In Business Since 1970

Condo Hotel Center is a Miami-based real estate firm. Established in 1970, we have a long history of providing outstanding service and expert counseling to property buyers and sellers.
We specialize in selling three main products: condos, condo hotels and fractionals.
Condos

– Most of the condos we feature are located in Florida (especially Miami, Miami Beach, Ft. Lauderdale and Orlando), where a surge of new condos were built in recent years. When the real estate bubble burst, many of these condos that had been reserved by investors, came back on the market. Prices have since come down, affording many buyers the opportunity to scoop up a luxury condo in a terrific location at a discount.



Condo Hotels

– Condo hotels are popular as second homes. You can purchase a condo at a world-class hotel and receive rent revenue whenever you are not using your residence. The income helps to offset the costs of ownership. We represent condo hotels in Florida cities like Miami Beach, Fort Lauderdale and Orlando, and also many other cities outside Florida such as Las Vegas, Chicago and New York.



Fractionals

- Fractionals, also called private residence clubs, offer you the opportunity to purchase a deeded share (usually 1/4 to 1/13) in an upscale vacation home. Ownership entitles you a certain number of weeks or months per year at the property and use of all amenities at the resort.
Get All the Property Data You Need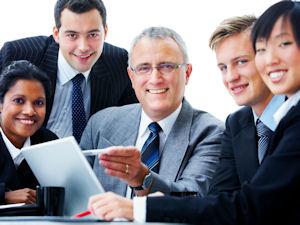 We recognize that you have many options when choosing a realtor. At Condo Hotel Center, we pride ourselves on being different.
Because we specialize in selling only condos, condo hotels and fractionals, our knowledge of these types of property runs deep. In fact, we're considered the leading experts on condo hotels and fractionals, and the undisputed go-to source for the media on these topics.
Briefly, here's what makes us unique:
Want to know more?
Read about the company's history and founder here.
Then contact us and let us know what information we can provide to assist you in finding the condo hotel vacation home of your dreams.
Info@CondoHotelCenter.com

954-450-1929