Ask the Expert
Joel Greene
Condo Hotel Center
Every day Condo Hotel Center receives numerous questions about condo hotels, fractionals and vacation homes in general. It is our pleasure to share with you our research and knowledge of these subjects.
Below are answers to some of the most recent or commonly asked questions. Just click on the subject area that interests you. Don't see what you're looking for here? Feel free to submit your own question to info@condohotelcenter.com. You will receive a prompt response via e-mail.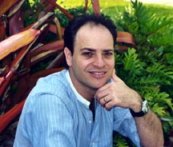 All answers are prepared by Joel Greene, a licensed real estate broker with Condo Hotel Center which specializes in the sale of condo hotel units and fractional ownerships in private residence clubs.

Financing
Condo Hotels, General Information
Condo Hotels, Investment Considerations
Condo Hotels, Specific Geographic Areas
Condo Hotels, Individual Properties

Fractionals/Private Residence Clubs
Hotel Residences
ResidenSea